For the past 2 years we have had to wait until mid December to get any real skiing.  I saw a webcam grab from Kirkwood 2 years ago on this day that showed brown grass and very little snow.  Last year was even worse.  Looks like our luck (or the weather at least!) has changed, because this year both Heavenly and Kirkwood opened a week early on November 14th, so of course we hit opening weekend.
We chose to ski Heavenly on Saturday because a strong storm was predicted for Sunday, and with access only possible from the Gondola, it was certain to be shut due to strong winds.  It was surprisingly fun for just having 2 main runs open.  The crowds weren't that bad, and the snow quality was great.  Add in a bluebird day and those views of the lake and it was definitely worth it.
Sunday we went to Kirkwood.  When we left the house at 8:15AM the sun was out with very few clouds.  By the time we got to Kirkwood 40-minutes later it was a full-on blizzard.  Chair 11 opened for the season and we caught the 4th chair.  They ended up getting 14″ out of the storm, and probably 50% of it fell while we were there.  There was a lot of terrain open and very few people so it was classic Kirkwood magic.
Later in the afternoon our Husky Sammy got in on the fun too.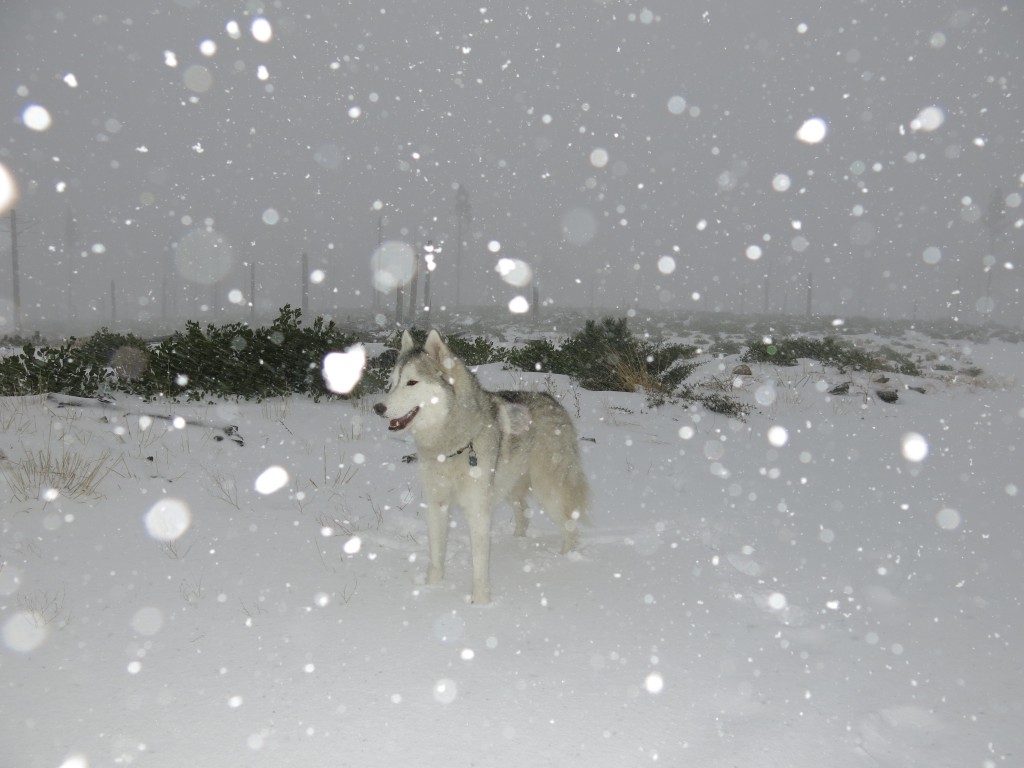 So this was an awesome start to the season. We are now looking at the strongest El Nino conditions ever recorded. I'm not sure what that will mean to snowfall this year, but so far so good and we will hope for more of these consistent storms coming through!